Sesili Gogiberidze
Head of Department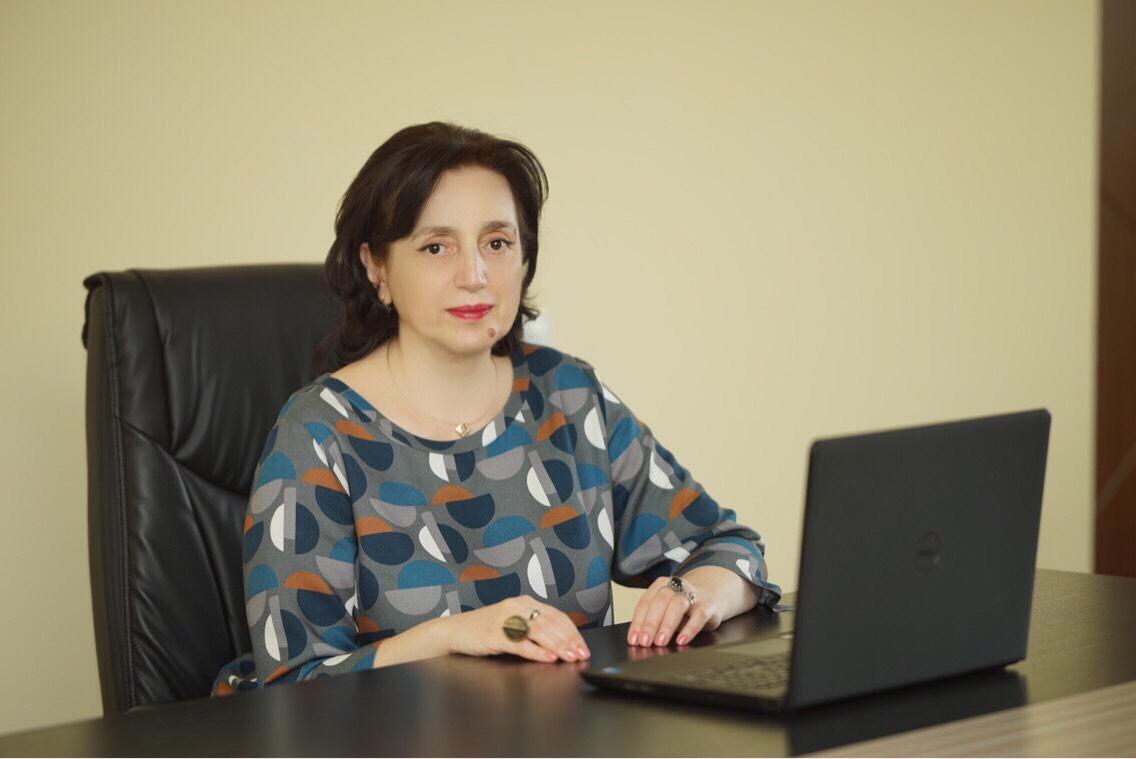 Education:
Ivane Javakhishvili Tbilisi State University, specialty: English Philology
London University: Royal Holloway, MA program in International Relation
Academic Degree:
Doctor of Sciences in Philology
Master of Sciences in International Relations
Experience:
Sesili Gogiberidze held academic and administrative positions at Tbilisi State University and Caucasus University. She was a member of Georgian Government, Minister of Culture of Georgia. Sesili was Deputy Minister of Foreign Affairs of Georgia. She was awarded the diplomatic rank of Ambassador Extraordinary and Plenipotentiary.
Research Interests:
Sesili Gogiberidze has versatile research interests. Her research scope is international relations, intercultural relations, cultural globalization, literary translation.
Nino Mindiashvili
Deputy Head of Scientific Research Department
Education:
Ivane Javakhishvili Tbilisi State University, Doctoral Studies, Recent Georgian Literature
Tskhinvali State Pedagogical Institute, Major: English Philology
Academic Degree:
Doctor of Philology
Experience:
Nino Mindiashvili occupied academic and administrative position at Tbilisi State University, Sokhumi State University, Davit Aghmashenebeli University, Caucasus International University. She is the author of about eighty scholarly works and five monographs, one of which is published abroad (Austria, Vienna). In addition, she has participated in sixty-nine international scientific conferences organized by leading universities in the whole world. Nino had trainings in Czech Republic, American University. Furthermore, she has won a number of scientific grants and is a member of international societies in Humanities.
Field of Interests:
Nino Mindiashvili's scholarly interests are multifarious, her research subject is the history of literature, literary theory, comparative literature, and current literary processes.
Shorena Kurdadze
Research Project Coordinator
Education:
BA and MA Degree in Finances, Grigol Robakidze University
Doctor of Business Administration, Caucasus International University.
Experience:
Shorena Kurdadze worked on administrative positions in state as well as private organizations. She is the winner of the competition funding Doctoral Educational Programs by Shota Rustaveli National Science Foundation. She has participated in international scientific conferences. Shorena has published scientific articles abroad, in peer-reviewed journals.
Research Interests:
Shorena Kurdadze's research interests focus on international business and economy. Her Dissertation thesis is - "Motivations of Direct Foreign Investments and Their Impact on the Economy of the Host Country".
Ana Gogilashvili
Coordinator of PhD programs
Education:
Doctoral Program, Postgraduate Program in the History of Georgian Literature and Undergraduate Program in Georgian Philology, Ivane Javakhishvili Tbilisi State University.
Student of Doctoral Program in New Georgian Literature.
Experience:
Ana Gogilashvili has delivered lectures and seminars at Tbilisi State University, the Faculty of Humanities, in the direction of New Georgian Literature. She has won scientific grants. Furthermore, she has participated in international conferences. In addition, Ana has published articles in various scientific journals.
Research interests:
Ana Gogilashvili's interests are connected with Georgian literature, comparative literature, literary theory and modern literary processes.